Written by Garrett Brown – June 23rd 2020
Originally published by Film Inquiry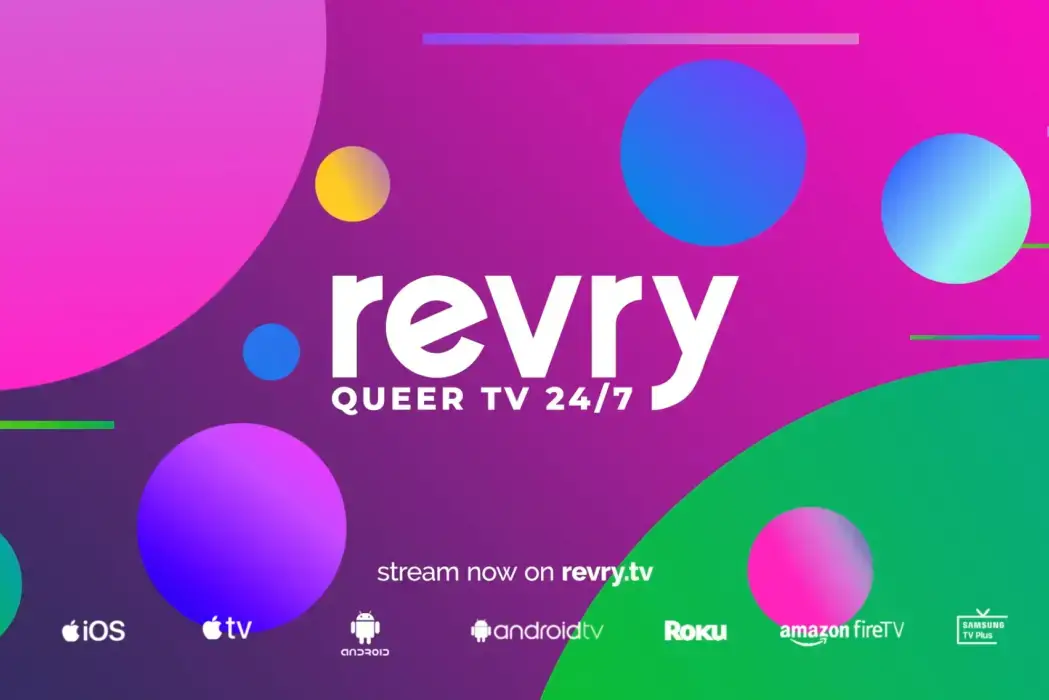 With lockdowns continuing across the world due to the ongoing COVID-19 pandemic, Pride celebrations have been canceled for public health. While many events have moved online (be sure to tip the performers online!) now is also a great time to dive deep into queer media. Thankfully, Revry is available to address that need.
Launched in 2016, Revry (pronounced Rev-Ree) is the "world's first global queer TV streaming network" available through a variety of means, including online and iOS app. Revry looks and operates a lot like Netflix, but contains a plethora of features. While films and television shows are the bread and butter of any streaming service, Revry also has music videos, podcasts, news, and several 24/7 channels. It also contains a handful of original shows and platform exclusives. And most importantly, it is all very, very queer.
A BREATH OF FRESH AIR
It's no secret that queer media can often be very lacking. Despite significant strides in representation in the last decade, mainstream media has significantly continued to come up short. Characters have often been based in cliches and stereotypes, most portrayals harmful and detrimental to the image of the queer community. LGBTQIA+ characters are often sidelined in favor of heterosexual heroes, or watered down so as to seem palatable to a wider audience. In the rare cases that a character is LGBTQIA+, their being queer is the focus of the story (coming out, facing hate or bias, etc.) With all of this in mind, the existence of Revry is a breath of fresh air.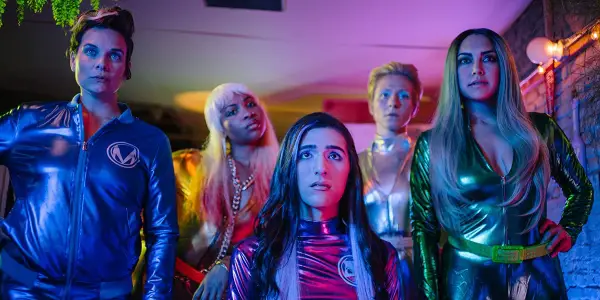 Revry is mostly populated with indie titles, showcasing a wider variety of cultures and individuals. Just glancing over the front page alone, I can see films featuring BIPOC actors, as well as films covering everything from drag to asexuality. Also, there are films that focus on transgender/non-binary narratives, and also star actors that are trans/non-binary (something Hollywood still fails to do in most films). There may not be Oscar-bait films in the library, but there is a lot to like about the selections.
UPSIDES
One positive is that Revry seems to have an excellent collection of short films. Very few streaming services host shorts, let alone organize them for easy viewing. Personally, I find that shorts are wonderful to find new filmmaking voices, and their short runtime is easier to fit in during a busy day. If I hear about an interesting short film, I'll often have to scour Youtube or Vimeo trying to find it. With Revry, short queer films are a recommended category, and easy to find.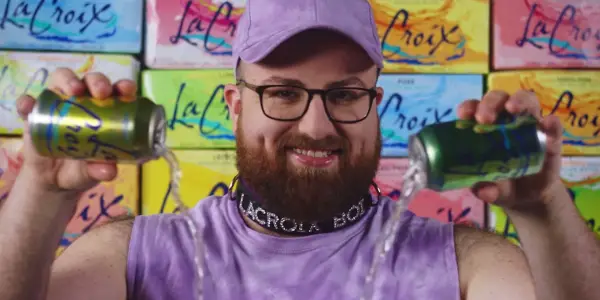 Another plus is that Revry hosts a collection of music videos, all from LGBTQIA+ artists. The layout makes it easy to hop around, and check out music you've never listened to. If you would like to explore some new voices like Big Dipper or Madison Rose, Revry has the resources to do so.
DOWNSIDES
If there is a downside, Revry doesn't appear to have a massive catalogue. While a media giant like Netflix or Amazon can seem overwhelming with the never-ending options, Revry suffers because of a lack of choice. Hopefully, this is an issue that will be resolved as time goes on and the company grows.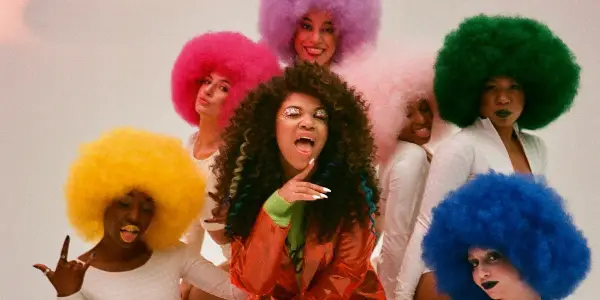 Another issue is that the app can be a little counterintuitive. To play something on my phone, I have to select the episode icon, and then you have to press an entirely different button to "Play." Also, while I enjoy that I can listen to queer podcasts on Revry, I can't lock my phone and go on a walk, like I would with Apple Podcasts. Revry requires me to keep the app open on my phone, which is an annoyance. While minuscule, these tiny user issues might end up being frustrating over time.
TO DOWNLOAD OR NOT DOWNLOAD?
While I have a few grievances with the app itself, Revry is worth a look. If you are interested in checking out the various media offerings, you can buy a monthly premium account, or you can watch for free with ads. This last option is especially important to Revry's mission of delivering queer centered media to queer communities. As Wired Magazine points out in their 2018 Revry profile, the company wanted to make sure that queer content was available all over the world, especially for people who may not be in situations where it is legal or safe to be openly LGBTQIA+ (and maybe don't want their credit card bill to show they are paying for queer media).
I think that you should take the time to explore Revry. While I wish to see it grow in the future, I think that having a place to showcase LGBTQIA+ media is more important than ever. The queer community deserves a wide range of inclusive media, and I think that they will support art that reflects and includes their world. Revry isn't perfect, but it is absolutely a good start.
Get one month of Revry Premium for free with the code M205, and if you choose to continue your subscription, Revry shares a small part of your subscription fee with Film Inquiry for the rest of 2020. A great way to support LGBTQ+ content as well as this publication!