Written by Garrett Brown – June 8th 2021
Originally published by Film Inquiry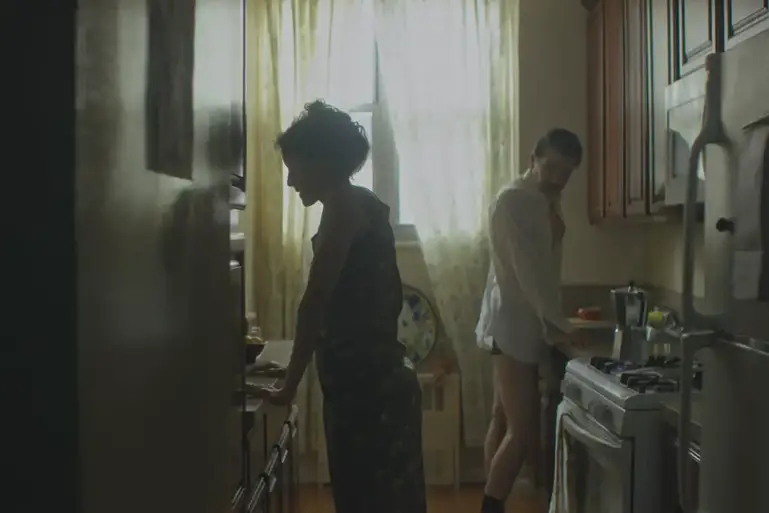 Our Right to Gaze: Black Film Identities is nothing short of phenomenal. A collection of six short films by Black directors, Our Right to Gaze directly challenges a gaze that has been pervasive since the inception of Hollywood: the "White Gaze." The White Gaze centers the focus of filmmaking on white stories, which are usually helmed by white creatives. The relegation of Black actors and creatives to supporting roles, or to stereotypes, has had us believe that what we've seen onscreen is normal, is common, and is all that we as a society can ever be.
That's what makes Our Right to Gaze: Black Film Identities transgressive. These are films made by Black artists aimed at Black audiences. Several of the short films are not explicitly about race; they include stories about falling in love in quarantine, or about uncovering secrets about family members.
The sad reality though, is that these short films shouldn't have to be transgressive: all six contain stories that have universality, accounts that have narrative threads anyone can relate to their own experiences. But in the end, these are stories that are uniquely Black; their narratives would have been wholly different if not told from a Black perspective, and for a Black audience.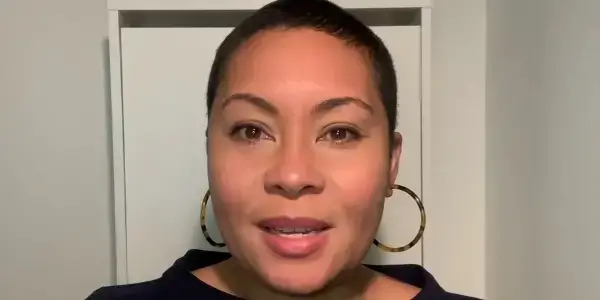 INTRODUCTION
Our Right to Gaze: Black Film Identities begins with an introduction from Dr. Racquel Gates (Associate Prof. Dept. of Media Culture. College of Staten Island, CUNY). Dr. Gates highlights the fact that a feature film has historically been a signifier of wealth and privilege, something not afforded often to beginning Black filmmakers. Black directors are also denied access to traditional avenues of creating features, and often have to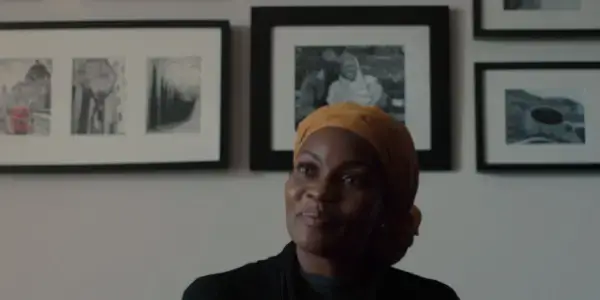 Love in Submission (2020) – source: Full Spectrum Features
LOVE IN SUBMISSION
One of my favorite films in the group is Love in Submission. Probably the tensest, it captures the feeling of thrill and unease in suburban life. The film focuses on two women, Urjii and Amirah, and their first meeting. The banalities of small talk hide secrets, and the two engage in a tense standoff, hoping the other will give up the secret they might be hiding. Antu Yacob is a triple threat in this film, billed as producer, co-writer, and actor (Urjii), and is absolutely a talent to keep an eye on. Love in Submission is one of my favorites, and I recommend immediate viewing of the short.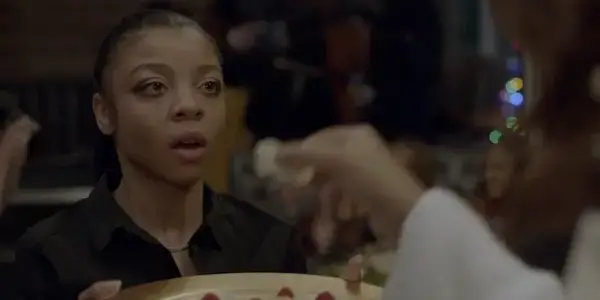 A HOLLYWOOD PARTY
The shortest of the six films, A Hollywood Party is a delight, a film that captures the universal experience of being humiliated in front of your idol. A young waitress named Amy (Toryn Seabrooks, also credited as writing and directing) has the chance to ask a question to the woman she wants to model her career after, and it goes awry. Seabrooks captures the earnestness of Amy, which quickly turns to horror as Amy has almost an out-of-body experience from embarrassment. I won't say too much more, given the length of the short, but I'm excited to see Toryn Seabrooks continue to grow as an artist.
NOWHERE
A young woman leaves her apartment where she is stuck in an emotionally abusive relationship, and wanders into the underground nightlife of the city, ending up at a sex club. Lin Que Ayoung makes the most of color and mood, making the world sexy, but never improbable. Although separate and another world, the sex club could be a place the average person walks by every day. Nowhere has such a strong finish that the resolution satisfies the narrative on so many levels.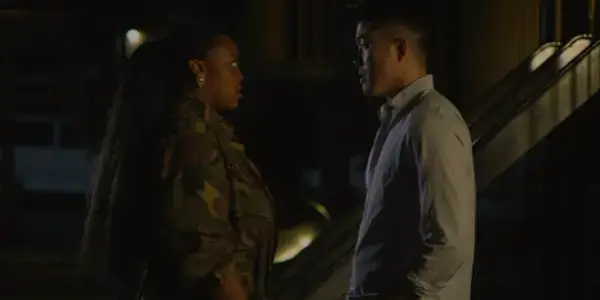 THE BLACK BANSHEE
The Black Banshee follows Yvie and her three friends on their way home from a night out, and their encounter with police brutality. Yvie is troubled by visions she can't explain, and wonders if they are warning her of a future yet to pass. Directed by John D Hay Jr., the film centers on the life and love of a Black woman and her wish to protect her loved ones as well as understand her own identity. A short film that twists and turns, and ends with the audience wanting more.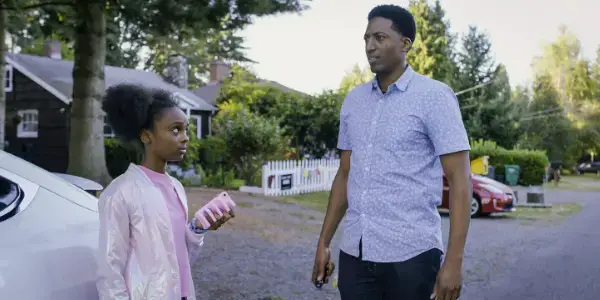 AUNTIE ZARIYAH
What do we mean when we say "family?" Inherently, the extension of that question is "what does it mean to be me?" Zora Bikangaga dives deep into family and identity in her comedic short Aunti Zariyah. Zach is an emerging standup comedian who books a roadshow in Seattle. While there, he connects with his auntie who he has never met, only to find out that she is a 12-year-old Instagram influencer. The dynamic between Zariyah and Zach is sweet and highlights that choosing what family we associate with can be crucial to developing our own direction in life. An incredibly heartwarming film.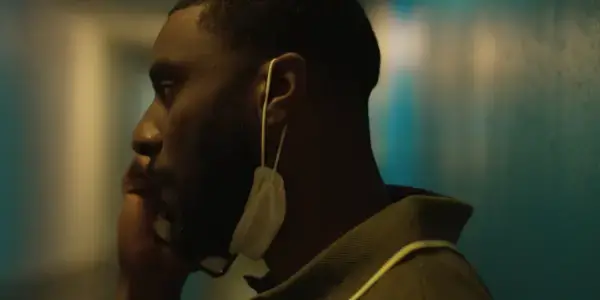 THE PANDEMIC CHRONICLES
Filmed during the COVID-19 worldwide pandemic, The Pandemic Chronicles adds a brutal layer of reality, due to how closely these experiences reflected the lived experiences of so many. In the first chapter, a man and a woman navigate sexual attraction with masks, gloves, and maintaining social distancing measures. In the second chapter, a man tries to find medical help for someone close to him who is dying of COVID-19. In the third and final chapter, a couple talks through the mail slot of the front door, afraid to touch because one of them works as a nurse with people suffering from COVID. Sometimes these interactions are funny, some are heart-wrenching, but all three touch home. They encompass a feeling of passion, the fear of helplessness, the tiring need to find ways to carry on. The Pandemic Chronicles is an astounding example of what it means for art to capture a moment in history. A perfect conclusion to an amazing slate of short films.
THE FUTURE
Our Right to Gaze: Black Film Identities excites me. To me, it is a moment to introduce talented artists to a wider audience, especially is that I hope it will act as a marker in time. I hope that sometime in the future, I am sitting in a theatre, ready to watch a brand new feature film helmed by any of these six directors. After the film, as the credits roll, I can remember that this collection is where I first learned about these talents. Unfortunately, I feel sometimes audiences have been conditioned to expect that everything will be catered to them, and will dismiss something that forces them outside their comfort zone. While it is maybe only within the last few decades that the tides have begun to shift, I hope that all of these directors can go forth and make waves in the industry.
ORDER OF PRESENTATION:
Introduction by Dr. Racquel Gates
Love in Submission – Directed by Lande Yoosuf, produced by Antu Yacob
A Hollywood Party – Directed by Toryn Seabrooks
Nowhere – Directed by Lin Que Ayoung
The Black Banshee – Directed by John D Hay, Jr., Produced by Kyla Sylvers
Auntie Zariyah – Zora Bikangaga
The Pandemic Chronics – Directed by Ya'Ke
Which of these six films do you want to see the most? Comment below!