Written by Garrett Brown – June 1st 2020
Originally published by Film Inquiry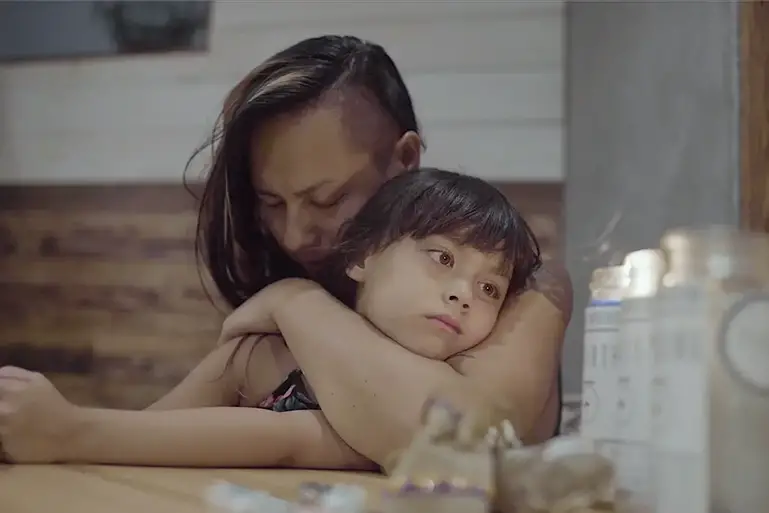 On June 6-7, Seed&Spark will be presenting Big Read: Our Stories, Our Lives. This is a block of four short films created by and featuring intersex, trans, GNC, and non-binary individuals.
The making of a short film can be complicated: for a director that is used to the wide canvas of a feature film, the ability to fit a cohesive and concise story into less than a half-hour can be elusive. Many artists, however, can rise to the challenge and allow the restrictions to work for them. These four short films showcase talented individuals, and I'm excited that they get to share their creative voices with the world.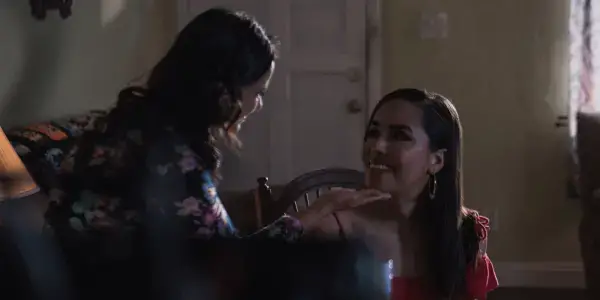 FULL BEAT (KASE PENA)
Full Beat begins with the definition "Full Beat: when the makeup applied to a person's face is so powerful and amazing it makes them look truly stunning. " Director Kase Pena forgoes words, trusting the actors to utilize movement and facial expressions to communicate. Juliana Joel stuns as Bambi, a young trans teen struggling with her transphobic father. Through space, Joel uses her character to explore what it means when family forces us into the closet. When literal and figurative space to be yourself becomes a valuable commodity, Pena shows that embracing ourselves and our chosen family can be freeing.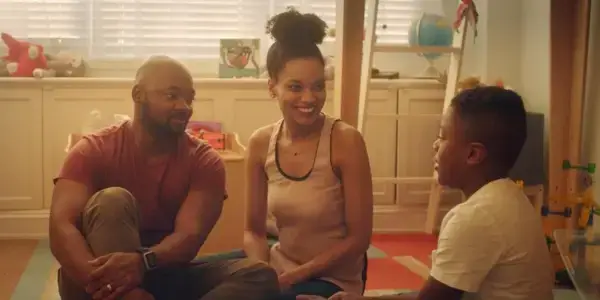 TELL-BY-DATE (SARAH BELL)
Brian Michael Smith stars as Ryan in this comedic short film that showcases the importance of the chosen family. Ryan, a trans man, is struggling with when to tell his son that he's not his biological father. The film adds humor to heighten some of Ryan anxieties, including one of my favorite Star Wars homages ever. With a gentle touch, Tell-By-Date examines how societal expectations of fatherhood and "being a man" can affect our approach to being a family.
HOW TO MAKE A RAINBOW (RYAN MAXEY)
Ryan Maxey presents an intimate documentary, showcasing the journey of a mother (Jade Phoenix Martinez) and her daughter (Alaizah Rayne Martinez). Over the course of two years, we are privy to mother and daughter as they play together, celebrate milestones, and discuss conformity to gender roles. The audience is invited to join the duo through low, close up camera angles, allowing us to go along with their changing world. We see the support and love Alaizah gives her mother as she goes through gender-confirming surgery, and the love Jade showers on her daughter on her birthday. As the credits roll, we the viewer understand that the future is wide open, and Alaizah and Jade are ready to make it their own.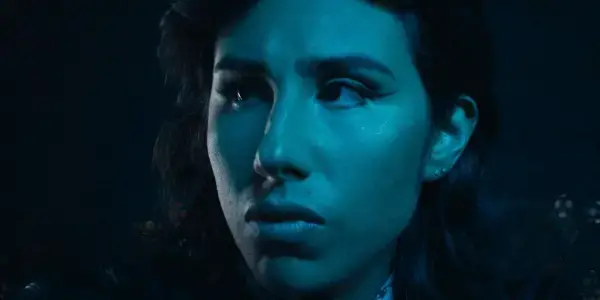 PONYBOI (RIVER GALLO AND SADÉ CLACKEN JOSEPH)
Ponyboi may take place in a seedy working-class neighborhood in New Jersey, but it feels like the audience steps into an electric dreamland. Ponyboi (River Gallo), an intersex sex worker, walks through a world drenched in neon, with every frame a painting. The cinematography is such a strong point of this film, letting colors flow and melt together. However, Ponyboi doesn't have the will to go out and explore the world, letting himself be resigned instead of obscurity. After a client shows Ponyboi more love than he's ever seen in his life, the universe seems to open up: the neon fades to a warm sunrise, and Ponyboi embraces the wide-open unknown. The embrace of his identity and sense of self opens, and Ponyboi is ready to take up space in the world he deserves. It's an exciting ending and leaves the audience wanting more.
The festival takes place on June & 7 at Seed&Spark. For more information and tickets, click here.